Registered Nurse Resume Sample
Medicine that improves the patient's life has always been valuable all over the world. Year 2020 has become a turning point in this field, as the call for the registered nurse position increased tremendously. To the list of the existing branches of this position that included nurse midwives, nurse practitioners and others, a COVID-19 Vaccine Nurse offers has been added, related to COVID-19 vaccination. According to the U.S Bureau of Labor Statistics, the demand for nurses has almost doubled since 2019. On average, a nurse earns 44 dollars per hour, which allows earning about 91 400 dollars a year. Since this job is directly related to a person's life, a registered nurse is required to have a master's degree.
To successfully show yourself in a resume, you need to reveal yourself, show your professionalism. And it can be quite difficult even with all the skills. ResumeEdge has faced such cases more than once, and now we can be sure that we can handle such a task easily. To back up our words, we want to showcase one of our real resumes for this position as a sample.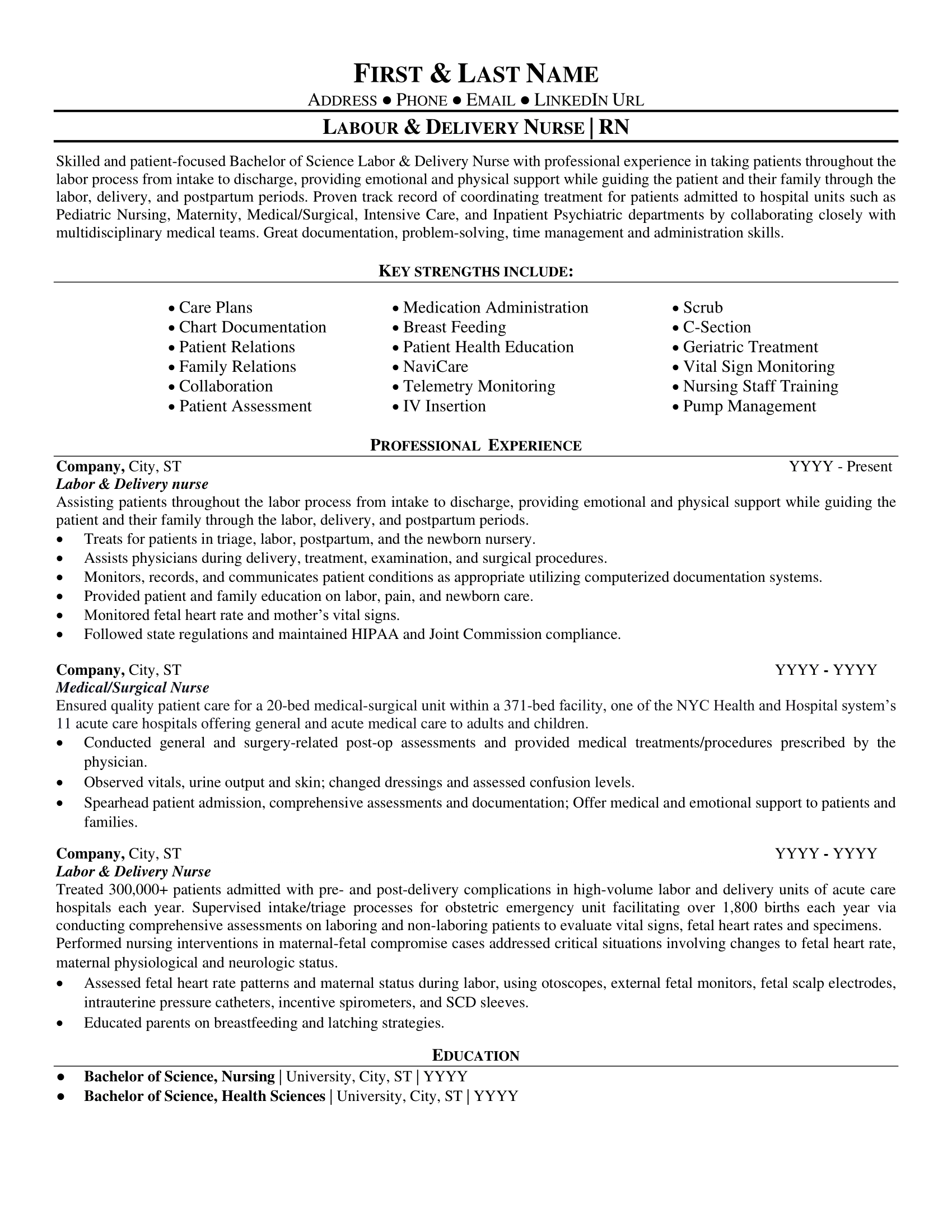 Due to the growing demand for this position, great competition has emerged. Healthcare companies are in dire need of professionals who can do their job accurately. There are many job offers for registered nurses in various settings including hospitals, clinics, colleges, universities, schools and private companies.
At this moment, recruiters play a key role in providing you with a job interview for a desirable career. It is their keen eye that must determine the real specialist. These people understand what a particular institution wants and what kind of specialist they are looking for. It is almost impossible to create a one-size-fits-all resume that fits all settings. However, it is important to focus on the essentials. This work requires high analytical skills, compassion and adaptability.
How to properly show your professionalism and stand out among other applicants?
The position of a registered nurse is different from other vacancies that can show their skills with dignity. Usually, a recruiter just needs to quickly go over a resume to decide on a person. Therefore, we want to share some tips with you.
Be sure to include your education and other certificates
Tell about your skills that you think are special and stand out
Use simple text format and also add your contact information
Demonstrate a brief summary of your moral qualities and strengths in the resume objective
Do not overload the text with bulky information
Make simple sentence constructs
Indicate soft skills and include some samples of suitable situations
You are now aware of how to properly make a resume for a registered nurse position. However, for the best results in creating this vital document, impacting your future, you may want to turn to professionals. The ResumeEdge team is always ready to demonstrate professionalism and write the resume that will guarantee you callbacks and job interviews.