Federal Resume Sample
If you are a federal worker or only start to mind working for the U.S government, then writing a federal resume is an inevitable obstacle for stepping into this field. Due to the scale of governmental activities, it's only natural that it provides a variety of occupations in different fields of activity. This list includes professionals from all three branches of the federal government legislative, judicial, and executive. So, whatever you are, a lawyer, a janitor, or a firefighter, it's most likely that your professional abilities will be in demand. Despite such a large choice of occupations, each of them has different conditions for the educational level, experience, necessary abilities, as well as diverse levels of salary.
According to the Government Office of Personnel Management in September 2020, the federal government already employed over 2,18 million workers, which distinctively shows the scales. As for the fiscal year 2020, the statistics of accession rate showed the results of 258 thousand employees entering the federal workforce and about 15,8 thousand transferring among the agencies. Although the numbers might look huge, compared to the scales of a whole country, they are not that incredible. That only shows that applying for work in governmental structures is not an easy thing to do, but it definitely has many advantages. First of all, federal jobs are always available for people of all educational levels, but it directly affects the revenue. On top of that, federal structures actively hire people with disabilities, which is also a great opportunity to bring your contribution to the country. The other pleasant benefits are low-cost life insurance, paid vacations, flexible work schedules in some departments, and even the possibility to get funding for professional improvements, such as additional education or special certificates. In the end, all problems, as well as the complexity of entering the federal workforce, are easily outweighed by a simple advantage – stability, which gives one an opportunity to save the job even during unpleasant times, such as the recent pandemic, for example.
The best part of federal positions has a pretty intense competition even though they are available all around the country. That is especially true, when we talk about obtaining the desired position or a high-ranked, managing one. It would be sensible to start with the fact that federal resumes have significant differences in both size and content. When your usual resume can fit on one page, concentrating on flashiness and highlighting only your best achievements, federal resumes can stretch up to 4-5 pages, where you have to fit all your experience, showing its potential value. It's necessary to write everything about your professional experience and abilities, as well as to compose it in a form that is pleasant to the eyes. That is exactly the reason why many applicants appeal to special resume-writing services, such as ResumeEdge, which appoints an experienced writer, who can help to create a powerful resume.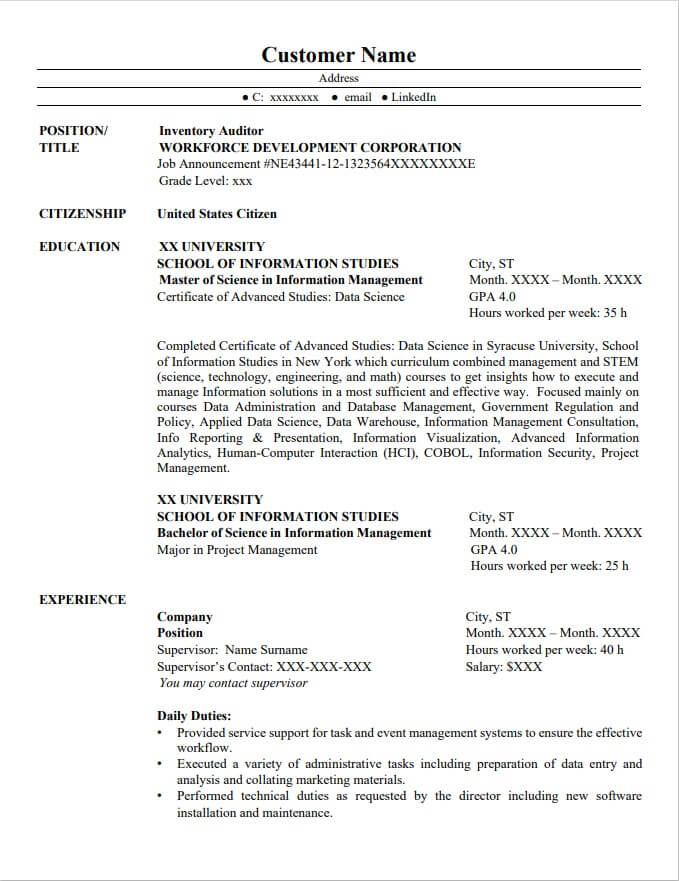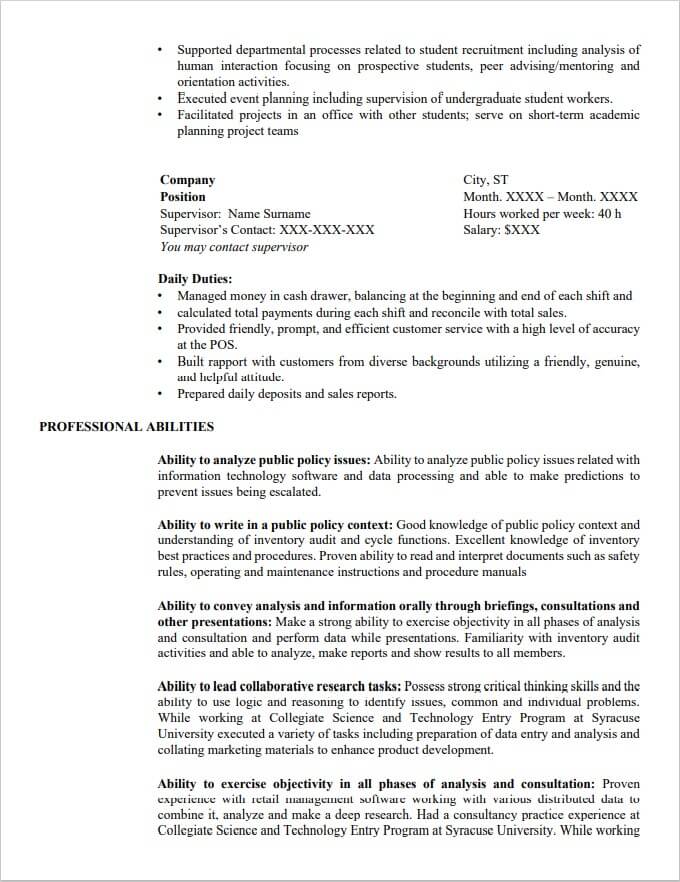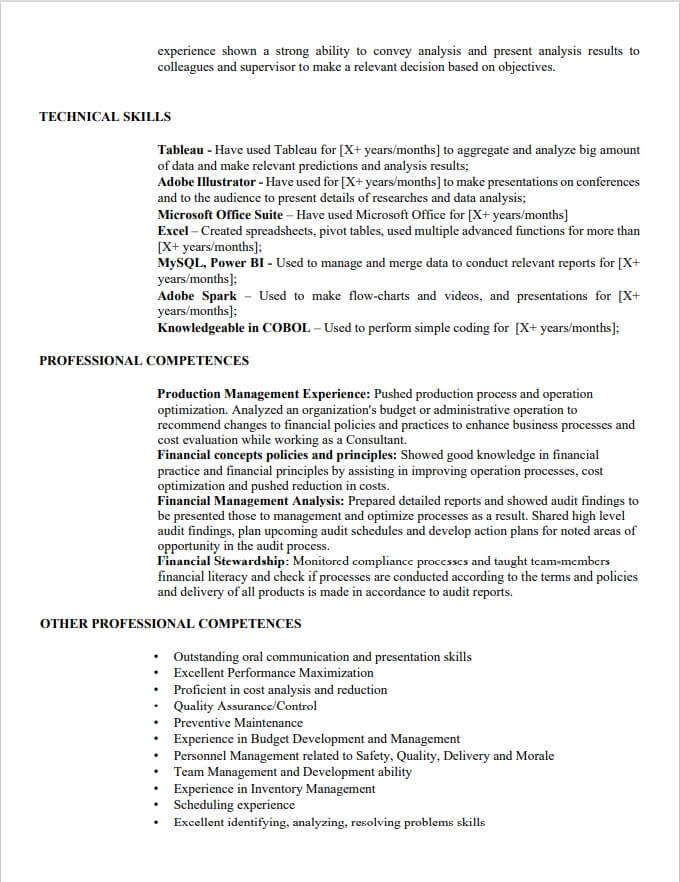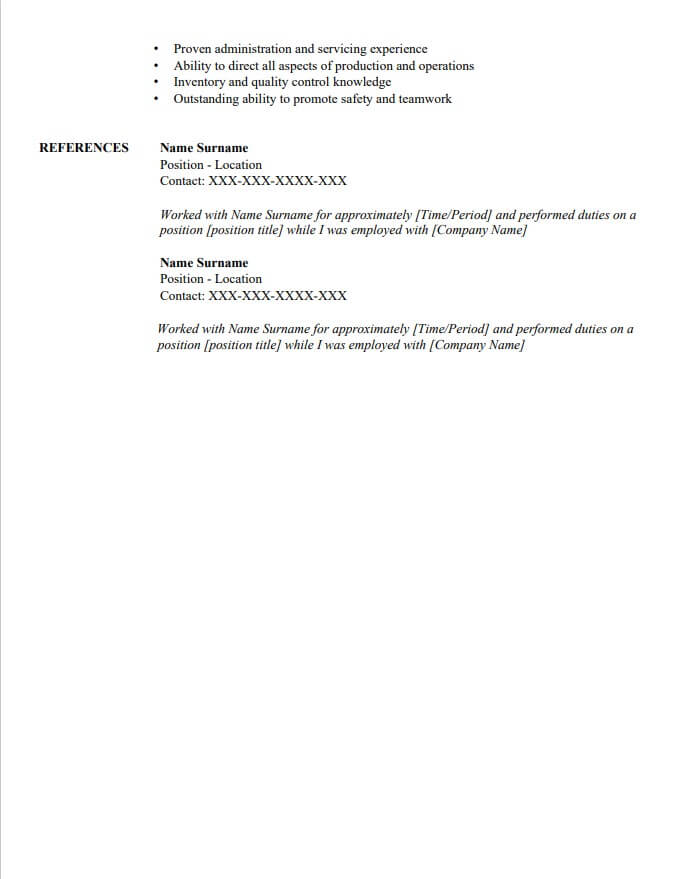 How to Make an Attractive Federal Resume?
Due to the large size and the amount of information, writing a proper federal resume is a pretty tough challenge. However, it's inevitable, and here are some tips that can be of great use:
It's necessary to check your eligibility for the particular position. Eligibility indicates your affiliation to the group of people that the agency wants to hire for this particular position.
Find all the required qualifications for the desired position and make sure that your candidature answers all of them.
Don't forget to start with the dates of starting and finishing your previous career (including the month), the number of hours you used to work per week while writing the section on work experience. Try your best to show that your experience/achievements perfectly meet each of the requirements.
Mention your volunteer work, awards, or mastered subjects because all of them can make your resume better.
Use more numbers, especially while talking about time and money, as it can become a perfect tool to highlight your accomplishments.
Think like a reader and watch after the usage of acronyms and terms that are hard to understand. Also, don't forget to check your spelling and grammar.
Compose your resume in a readable form that is pleasant to the eyes. In order to do that, it's best to use the reverse-chronological order, combining it with either bullet or paragraph formats when necessary.
Be concise and remember that quality is always more important than quantity.
These occupations carry an incredible significance to the work of the whole country. Even in spite of some bureaucratic restrictions, they also provide many palpable benefits, which make it pretty much a choice. We hope that this article was useful to you and wish you good luck at creating your own incredible resume. However, always remember that whether it's a simple resume or a federal one, you can always rely on ResumeEdge for a helping hand.