Executive Resume Sample
The executive is a very responsible position that requires a lot of dedication and commitment to the working process as this person is in charge of many people working in a team. Oftentimes, companies need a leader, a highly motivated person who can inspire others, light a fire in someone's soul. This position is always consistently in demand.
If you want to feel more confident while applying for a job you can seek assistance from professional resume writers. The ResumeEdge team has encountered such situations and is experienced with eye-catching professional resume examples. We can design a highly efficient resume that will convince the recruiter/hiring manager that you are the best candidate for the position. As proof of our words, we attach a sample of a real resume to an executive.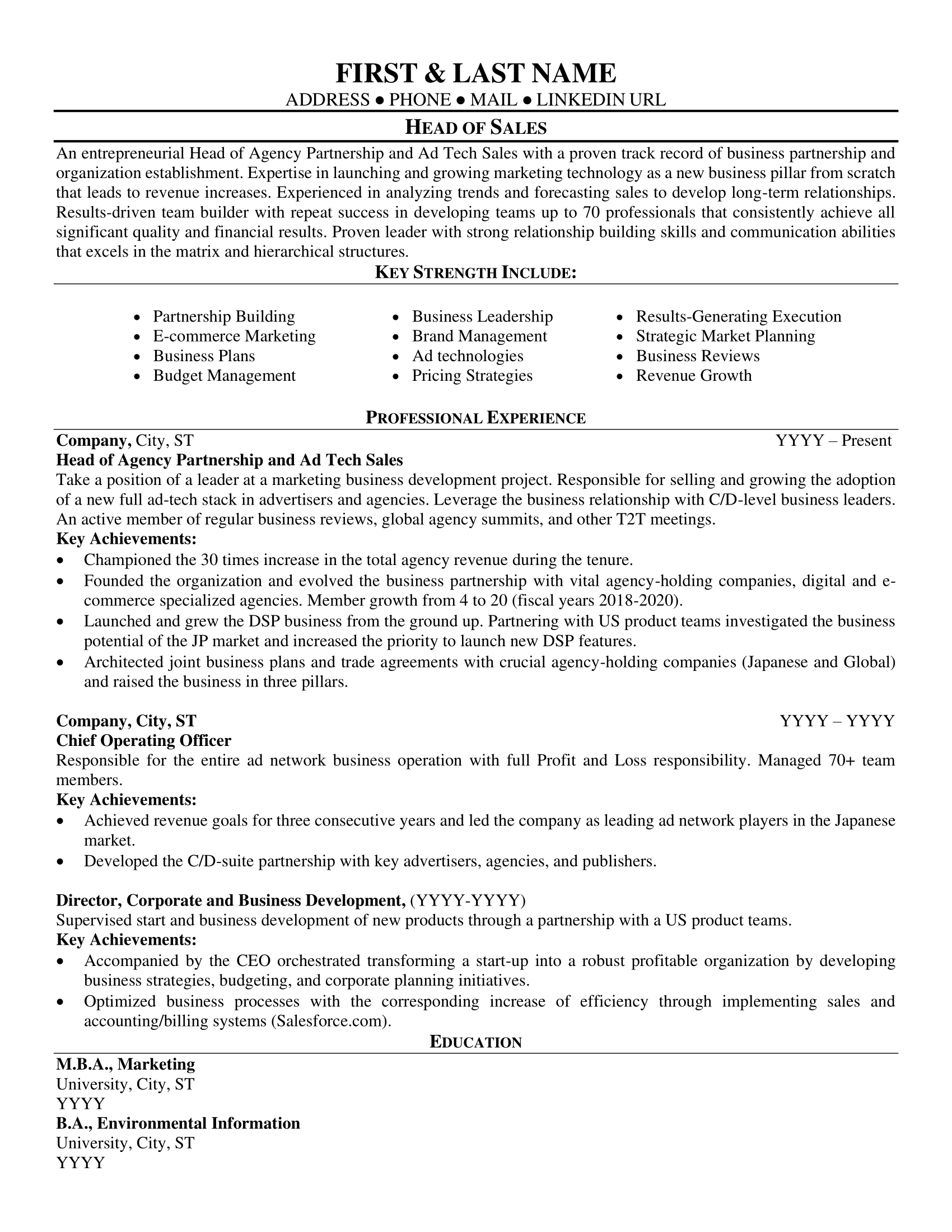 However, as various companies grow and form, the call for executive leaders has increased by 4% since 2019, according to the official statistics. The executive is related to a "C-level" position, where the "c" stands for a "chief". No wonder that this career is rewarded with a good wage. On average, the executive earns $ 185,000 a year, which makes this career even more attractive.
Taking into account the competition for the executive position you want to apply for, it becomes a vital task to write a good-looking resume reflecting all the crucial accomplishments in a capacious and understandable format. The recruiter evaluating applicants for your desired job position will quickly review your resume sample. Considering the demand for such vacancies your main task here is to stand out from the crowd. The companies looking for executives require confident leaders who not only speak but write convincingly, so your resume will play a great role in your future career.
How to Write a Worthwhile Executive Resume?
Along with the executive resume sample, we have prepared a small list of tips to help you make the recruiter interested.
Bring your greatest strengths and skills to the top
Showcase your main achievements, awards and competencies, budgets, and projects you worked with in the summary objective
Make sure that the description of your advantages is short and capacious
Create a simple and organized format compliant with ATS scanners
Be sure to include your education and certificates
Highlight individual experience in resolving various conflicts and provide some examples
Describe the accomplishments from your previous workplaces, that influenced the company and the ways you achieved them
Showcase your professional experience relevant to your desirable position
Creating an Executive resume is a task requiring experience and knowledge. The ResumeEdge professional team possesses everything necessary to provide you with the highest level of service and help you get the job you dream about.