Formatting your resume is like deciding which tool is best for you because you can choose a suitable resume form that matches your skills and experience.
In general, there are three most common resume formats. Chronological is the most traditional type that has remained the best resume format for many years. The resume format for a job is great for those who have worked in a similar field and can show their success on the example of a career ladder, for example. Likewise, if you have worked in a similar position, you probably already have the necessary experience. But maybe an outdated standard is not the only thing that can be?
The fact is that trends are changing a lot today, so there are 2 other most popular types of resumes that can suit you many times more. A functional resume format is the best for people who do not want the employer to pay attention only to the history of work because it does not apply to the vacancy they are using. Getting the recruiter to focus on skills reminds them what is most important in finding a candidate. The last resume format is combined. It's kind of like a mixture of the previous two most effective resume formats. It gives a sense of balance, where you focus on work experience when unlocking skills, albeit not as extensive, perhaps as chronological. Each of the formats, each hint – all the information can help you create a high-quality resume that will definitely get the recruiter's attention. As a professional resume writing and editing service, the ResumeEdge team has created this guide to help you navigate the path to success.
What Kind of Resume Should I Use?
To date, only three resume formats are standard.
1. Chronological Resume Format
It is the simplest one, where you start with providing your contact information, and then you make a general statement that can grab the attention of the recruiter. After that, you must provide information in the following order:
Skills
Job experience
Education
Additional information
The last point is optional, so fill it in only if you think that the information will help the employer somehow
However, cardinal job changes, volunteering, and so on wholly kill your resume if it is done in chronological format. That is because the employer requires formal work experience that relates to a specific field. Thus, your document seems to be scanty and out of place. For such cases, it is better to choose a functional or combined resume.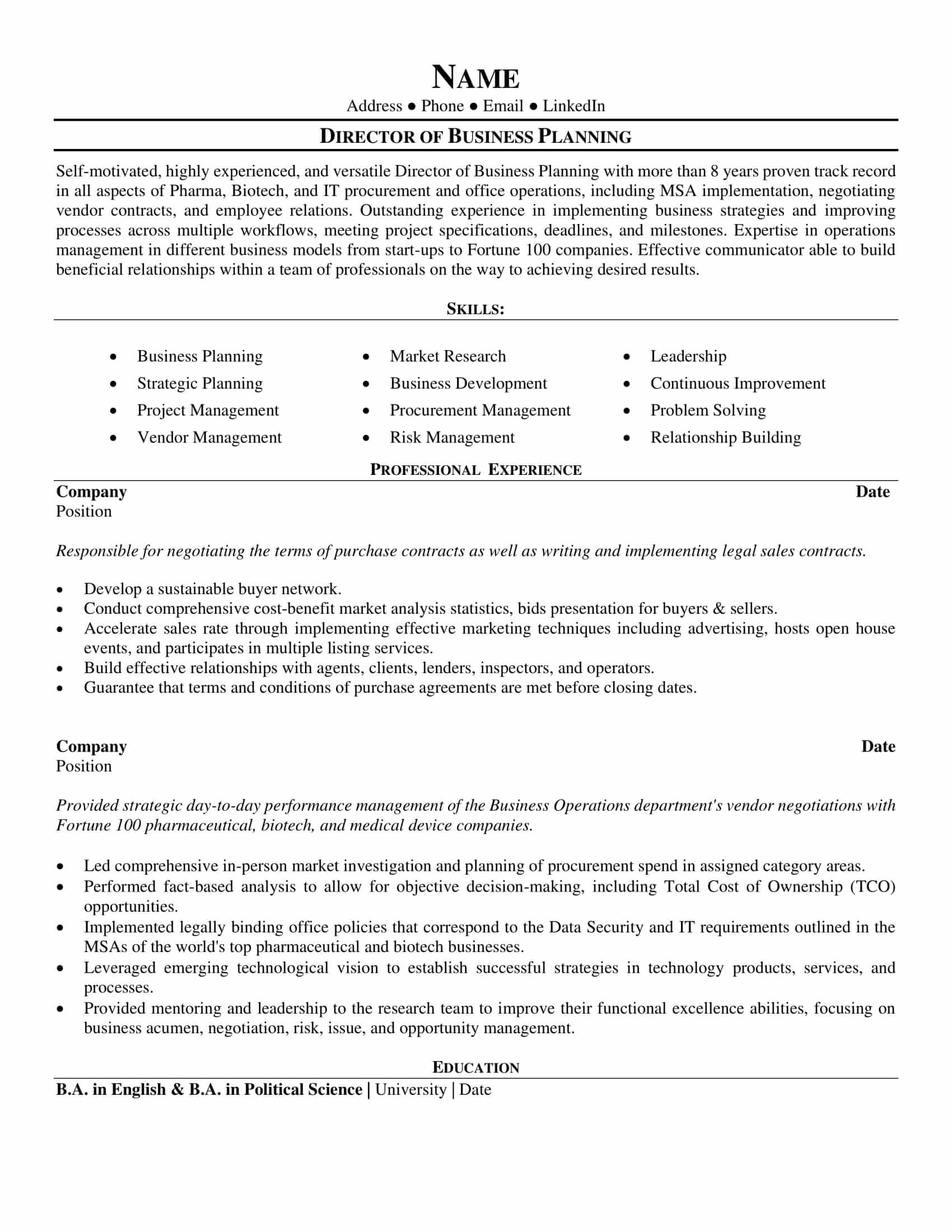 2. Functional Resume Format
If you want to focus specifically on your skills, you should turn your attention to a functional resume. The information order looks like this:
Contact information
A short statement
A big block of relevant skills
A little about your work experience
Education
Additional information
However, sometimes recruiters admit that functional formatting is rather suspicious. What's more, due to the lack of experience, the ATS system may not even access you to the recruiter. If you are concerned about such situations, a combined resume is best for you.
Related:
How to Check if My Resume is ATS-Friendly
A Functional Resume Guide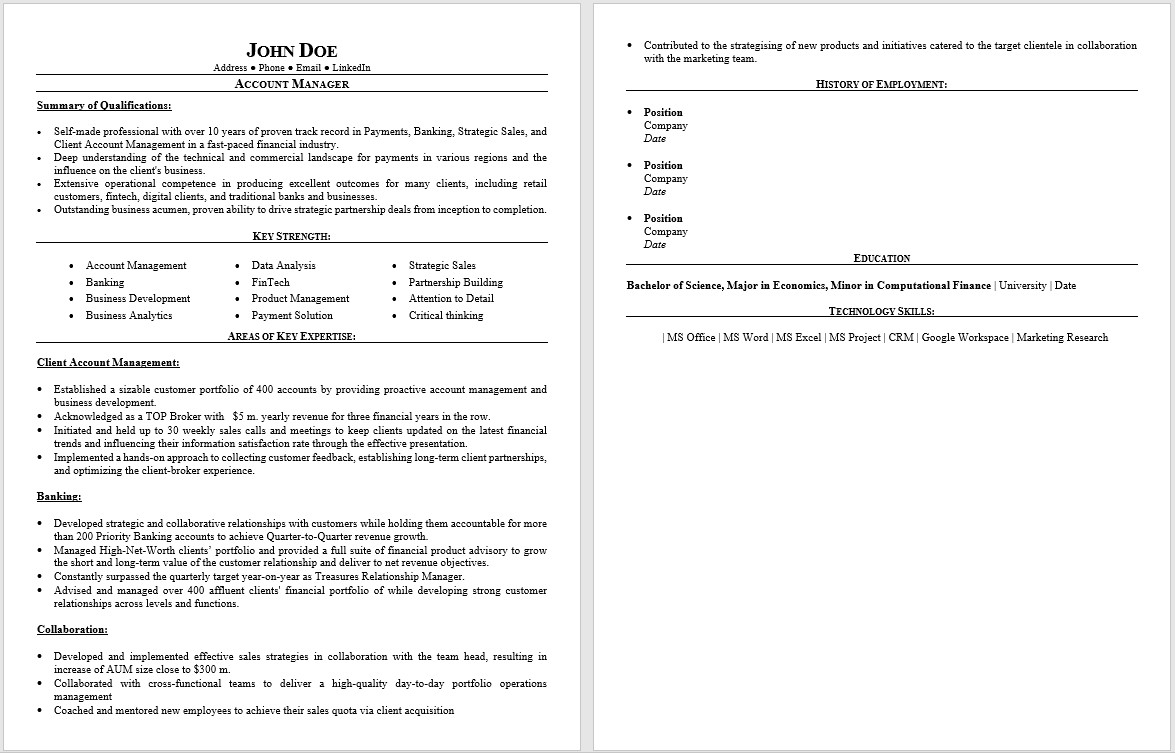 3. Combined resume format
A combined resume allows you to be flexible and indicate either experience or skills first. So, the combined resume format information should be structured like this:
Contact information
A short statement
Skills + Professional Experience
Education
Since you write extensively about your skills and work, you have to sacrifice additional information.
This format can surely help you if you do not have significant gaps in your employment history or have a similar experience but are in the other position. Combined resumes are best for expressing transferable or soft skills.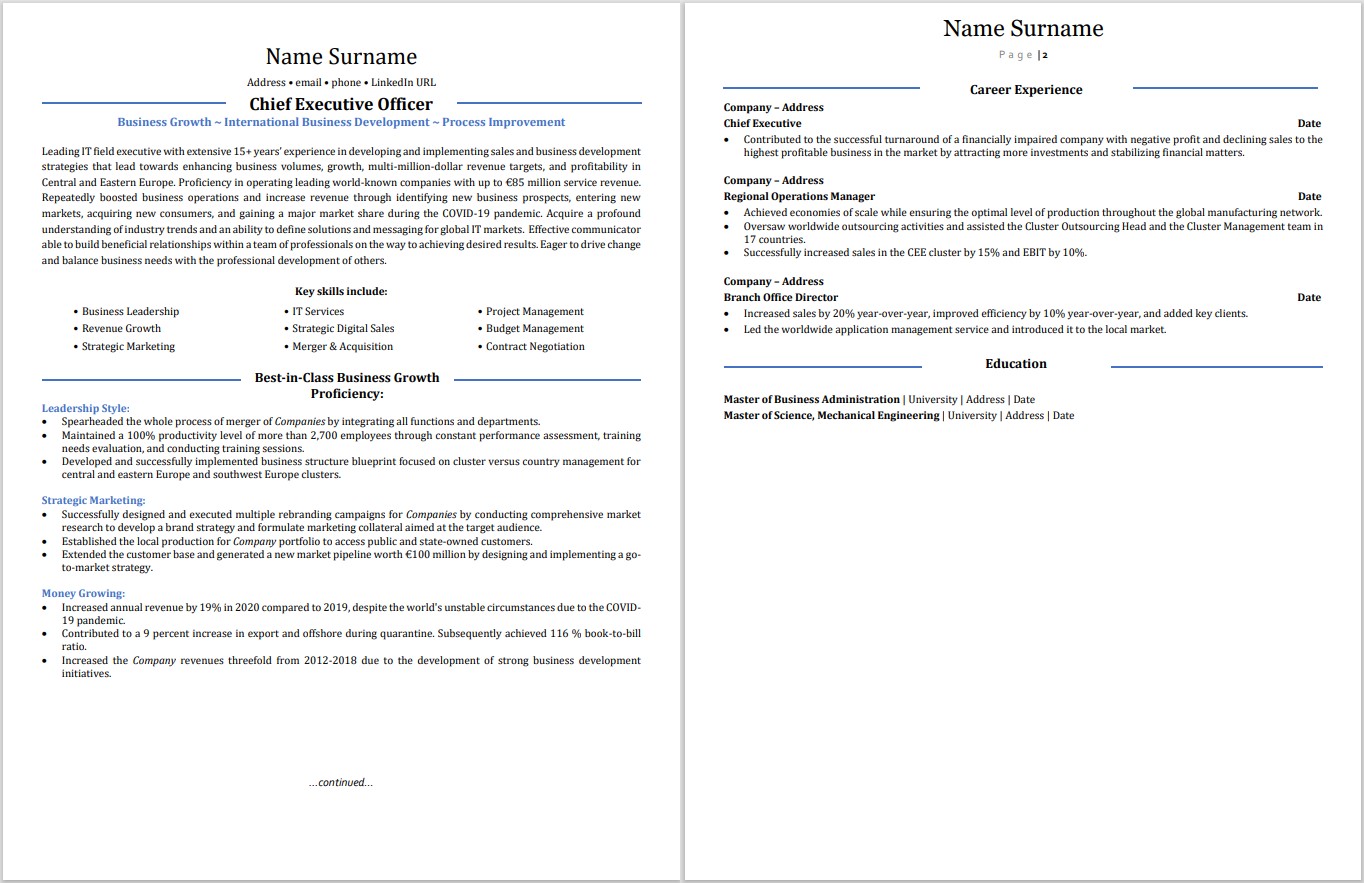 How to Perfectly Format Your Resume Yourself?
Your resume is a crucial statement that will create an opinion about you, so professionalism must be at its best. Alternatively, you can turn to a ResumeEdge team that specializes in high-quality resume writing so we can create as readable a document as possible.
Besides a small cheat-note for your resume, it is worth paying attention to what else can be decisive in your resume.
Choose a comfortable font. It implies the use of a specific standard that recommends avoiding the use of italics or complex fonts. Recruiters read resumes in about the same font so that an abrupt change can be frustrating and unreadable for them.
The resume format fonts examples are:
Times New Roman
Avenir
Calibri
Garamond
Helvetica
Change the font size from 10 to 12. It is just the perfect size, which allows you to fit everything you need, and the recruiter can read everything in a convenient size.
Try to avoid filler words
Use a bulleted list. It simplifies the process of reviewing your information, as you can enable recruiters to find out your background quickly.
Ask for feedback. The third-party opinion is always essential. Maybe you have acquaintances in a similar position who could estimate your resume. Your friends can also proofread the document and check it for errors. ResumeEdge can do it for you, though. Our team is full of experts and we are sure we can find somebody matching your situation.
Cheat Note on Professional Resume Format
Stick to one maximum of two pages of the document.
Break your text into sections using bold, italic, or underline.
Set 0.5 margins.
Be concise and use concise statements.
Write your resume in a third-person form
Break your resume by timing.
How to make content a successful format?
Use action verbs to build confidence.
Customize your resume for each position.
Avoid jargon and acronyms. It is better to write the full name.
Do not under any circumstances provide your personal information. It includes, for example, marital status and birth date.
In Closing
The process of formatting a resume is not easy and forces you to keep in mind several important points at once. However, while they may be small and overly "detailed," their totality will make your resume genuinely top-notch. By the way, the choice of resume formatting immediately helps you determine the sequence and content, which significantly facilitates your task.