Find new career roads - change your life
Get matched with a coach to guide you through setting and achieving your career goals
Get a Consultation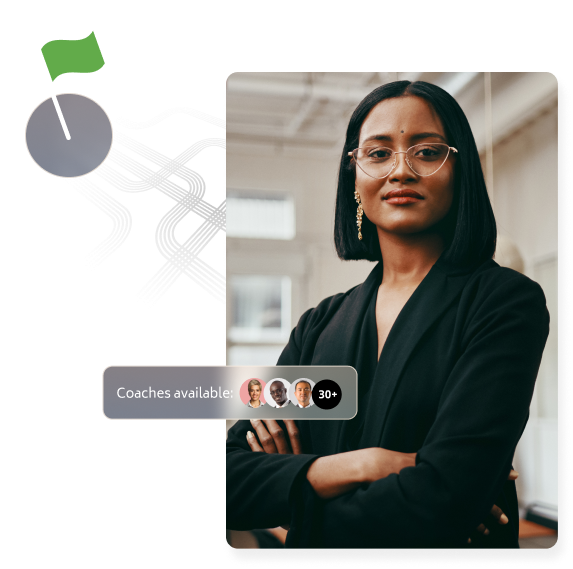 Our services
Career Development
Go to Order
Intended to assist you in identifying your career goals and building real and actionable plans to achieve them. It benefits those looking to find their true calling, explore career options, change the job industry, or get started on a professional road.
Getting matched with a career coach
60-minute session via phone or Zoom video call
Follow-up feedback and action plan from a coach
A 15% discount for your next scheduled coaching session
Job Search Strategy
Go to Order
Dedicated to saving your time and making your job search comfortable. This service guides you through the cluttered world of vacancies to find the very best job options that meet your criteria and are most likely to convert into a job offer.
Getting matched with a career coach
90-minute session via phone or Zoom video call
Personalized list of the vacancies and companies to apply for
Tips to enhancing your resume and cover letter to land the desired interview
Interview Preparation
Go to Order
Offering you a 1-on-1 consultation in the form of interview simulation based on your chosen position. It aims to help you detect and correct your worries, avoid the most common mistakes, and sound confident and professional during a real job interview.
Getting matched with a career coach
90-minute session via phone or Zoom video call
Interview session simulator of a particular job you identified
Custom action plan and tasks on how to improve interview techniques
How it works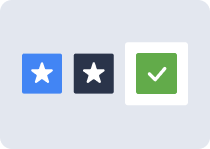 Step 1
Choose a service according to your needs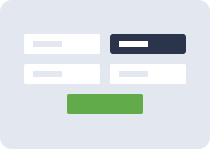 Step 2
Fill in the order page and proceed the payment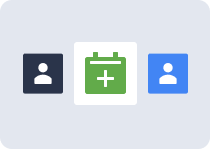 Step 3
Get matched with your Career Coach and schedule a session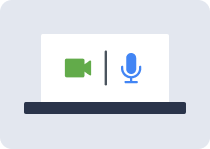 Step 4
Meet with your Career Coach by phone or video — and kick your career into high gear!
Still not sure what service to choose?
Request a callback and we will reach you out within 5 minutes to discuss all the details.
Get a Consultation
Why is ResumeEdge Career Coaching Service a good choice?
1.
We work with certified Career Coaches who have a successful track record in recruiting, human resources, and resume writing.

2.
Our Career Coaches have helped hundreds of job seekers ranging from recent graduates to C-level executives in different industries including Federal, Banking, IT, etc.

3.
We exclusively pair you with a Career Coach who is knowledgeable about your professional level and the job market.

Customers' histories of success

Mark, Finance Manager
I decided to try career coaching as I needed changes, but felt a bit rusty. After working in Banking for over 15 years I thought that it was the only thing I could do. My coach Susan proved me wrong! We had 3 fulfilling sessions where Susan opened me a new world of FinTech, showed how to transfer my experience into a new sphere and helped to fight my fears of being not skilled enough. I've never been more excited about finding a new job!

James, COO
"Alex, thank you for helping me set approachable goals for my job search process. I used to apply to every vacancy I saw and couldn't understand why I wasn't getting any invitation until I ordered a Job Search Strategy service. Alex explained the whole hiring process and showed how my resume and experience did not match the vacancies I was applying for. He shared many valuable tips from his personal experience as a recruiter. As a result, I have already had three job invitations."

Jennifer, Program Manager
"I'd like to thank my wonderful coach Jasmine for being so supportive and collaborative. I got a job interview invitation and did not want to lose the opportunity to land a job at the company of my dreams. Being a very emotional person I thought that I might not be able to show all my proficiency during a real interview. After having an interview simulation with a coach and receiving very valuable feedback on myself, I crushed that interview and got a job offer!"
Trusted by professionals from top companies all over the world






Frequently asked questions
Can I get personal advice on what kind of service I should order and whether I need it?
Yes, you can have a free consultation before ordering the service in order to clarify all the detail. Our support service is happy to advise you 24/7 via chat or at 1 917 900 1189.
I've never hired career choaches. What should I expect?
If you are not sure about what service to choose, contact our specialists to find the best solution for you. We will match you with a coach proficient in your industry and the one that suits your personal preferences. Afterward, your phone call or video session will be scheduled. While having an hour session with a coach, you will receive individual attention from a career professional who will use influential questions to understand your career goals best and work toward meeting them. Expect the set of questions and try to give as much information as possible. Only those who are open to feedback and ready to make efforts after receiving an action plan achieve their career goals.
What will happen if I am not satisfied with the provided service? Can I get a refund?
From our practice experience we can assure you that dissatisfaction is very rare among our customers. Our Client Success Manager follows up with every client after a coaching session to find out how it went. If you really think that the service was unsatisfactory, please notify us via chat, phone number 1 917 900 1189, or email at
[email protected]
, and we will resolve the issue.
How long does it take to start working with the coach?
We always try to find the best coach for you based on your work experience and preferences. The process of finding a coach does not take more than 24 hours. After that, you'll get an email with the proposed coach's information. Then, if it is suitable for you, you specify the day and time of the session, and we confirm it with the coach.